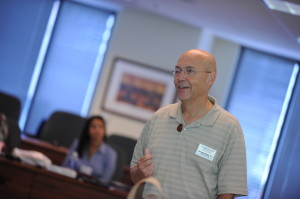 LARS MATHIASSEN
GRA Eminent Scholar, Professor
Center for Process Innovation
Computer Information Systems
Robinson College of Business
Georgia State University
Email: lmathiassen@ceprin.org
---
Lars Mathiassen is Georgia Research Alliance Eminent Scholar, Professor at the Computer Information Systems Department and Co-Founder of Center for Process Innovation at Robinson College of Business, Georgia State University. His research focuses on digital innovation, on health informatics, and on IT development & management. He approaches innovation initiatives with a strong focus on people skills and collaboration while at the same time emphasizing adoption of state-of-the-art technologies and methods. The philosophy underlying much of his research is discussed in Reflective Systems Development (see icon below).
Lars has published extensively in leading academic journals, including MIS Quarterly, Information Systems Research, Research Policy, Health Services Research, Journal of Business Ethics, Communications of the ACM, IEEE Transactions on Software Engineering, IEEE Transactions on Engineering Management, Journal of Association for Information Systems, European Journal of Information Systems, Information Systems Journal, Journal of Information Technology, and Journal of Strategic Information Systems. He has also co-authored several books including Professional Systems Development, Computers in Context: The Philosophy and Practice of Systems Design, Object Oriented Analysis & Design, and Improving Software Organizations: From Principles to Practice. Lars was a co-founder of Scandinavian Journal of Information Systems, he has served as senior editor for MIS Quarterly, and he currently serves as senior editor for Journal of Information Technology, Information & Organization as well as Engaged Management Review.
Lars has supervised more than 50 doctoral dissertations. He has served as visiting scholar at several institutions, including Warwick Business School (UK), London School of Economics (UK), Institute Theseus (France), IT-University Gothenburg (Sweden), and Umeå University (Sweden). He was awarded honorary doctor in science at Copenhagen University (Denmark) in 2011 and honorary doctor in philosophy at Umeå University (Sweden) in 2016. Lars currently serves as academic director for the Executive Doctorate Program at Robinson College of Business.
Lars' research has for the most part been carried out in close collaboration with practicing professionals and their organizations. That has led to development of Collaborative Practice Research, a practice-oriented methodology grounded in the action research tradition. As such, his research is based on partnerships with professionals and companies within a variety of industries, including banking, pharmaceuticals, insurance, hospitals, manufacturing, communications, information technology and software.